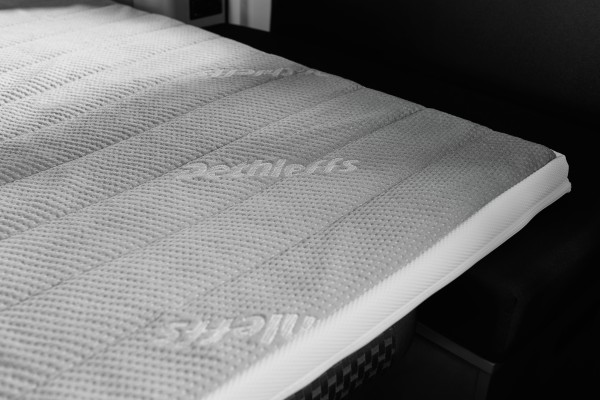 Camper Van
Simply send your noted products with the wishlist function to yourself, friends or your Dethleffs trading partner!

Dethleffs original accessories are not available ex factory, they are only available directly from your Dethleffs licensed dealer. Images shown may be subject to modifications.
Suitable for vehicles manufactured by: Dethleffs
Model range / model: Globetrail
Model years: ab 2022
Colour: Light grey
size: Height: 40 mm
Care instructions: Bezug waschbar bei 30°
Chassis: Fiat Ducato/ Citroen Jumper / Peugeot Boxer
Mattress Topper
Pleasant, deep sleep is the best way of ensuring that you enjoy a relaxing holiday. The perfectly fitting topper with its elastic, high-quality Visco foam ensures a pleasant feeling when you're lying down and optimum sleeping comfort even when it's hot. Its cover is easy to clean and washable. The mattress topper can be rolled up and stowed away to save space.
• Incl. Dethleffs logo
• incl. practical transport and storage bag, incl. carrying handle
• Rollable mattress topper